Your Experience Is Our Top Priority
As your Sales and Service partner, we want to help build your fleet of vehicles and keep them on the road.  Allow us to demonstrate our commitment to excellence!
President's Award Winner
Korum Ford-Lincoln is among an elite group of Ford and Lincoln dealerships to be recognized with the President's Award by Ford Motor Company. The prestigious award honors dealerships that have excelled in automotive retailing by providing exceptional customer service and satisfaction.
Your Work Partner
Korum Commercial Sales and Service works with many local companies, large and small, helping them save time and money managing their vehicles:
Arrow Lumber · Associated Petroleum Products · Gensco · Macmor Landscaping · Miles Sand and Gravel · Vadis · Westmark Construction
Commercial Services

(
253) 286-5253
tpratt@korum.com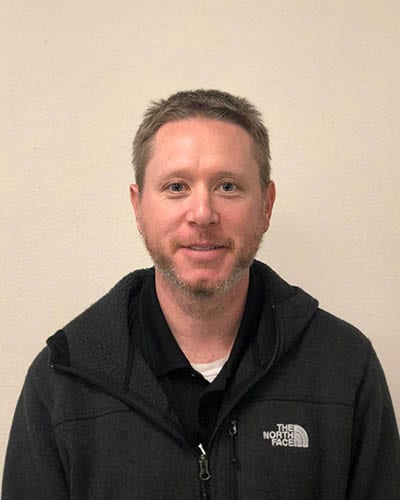 Commercial Services

(
253) 286-5130
bschwartznau@korum.com
SALES HOURS
Monday - Friday   8 am - 5 pm
Evenings & Saturday by Appointment
SERVICE HOURS
Monday - Friday   7 am - 6 pm
Saturday 7 am - 4:30 pm
815 2nd Street NE
Puyallup, WA 98371
(253) 286-5005
WORK TRUCK & COMMERCIAL SALES
Our Commitment to Saving You Time and Money - The Korum Commercial Vehicle team is focused on, and committed to, helping you manage your fleet. Time is money, and saving you money is our goal. Because of our commitment to you we stand ready to find the right solutions for your business.

Purchasing & Vehicle Ordering - 
Our team of product experts will consult with you to find, or build, the perfect vehicle for your situation. We will retain these vehicle templates making future orders much simpler and creating consistency in your fleet. 
Upfitting - 
From "no frills" to a fully custom work vehicle, we can meet all of your upfitting needs, including service bodies, utility vans, dump bodies, contractor bodies, platform bodies, canopies, and more. We look forward to building a more customized approach with you upon learning more about your needs.

WORK TRUCK & COMMERCIAL SERVICE
Korum Ford-Lincoln Top-Rate Technicians - We have Certified Technicians Master Certifies Technicians and Senior Master Certified Technicians so you can be confident that our staff understands the unique needs of your fleet and have been trained on up-to-date repair technology.
We Service All Makes and Models - Does your fleet have a variety of makes? Do you have trucks, cars, and vans? Our staff is trained to work on all vehicle makes and models and will gladly assist with all your maintenance and repair needs.
Our 100% "Fix It Right The First Time" Pledge - Let our pros fix it right...the first time. Fast, Easy Service. You don't want to wait any longer than necessary to get your vehicle back, and we want you to be completely satisfied with our service the first time, every time.
Quality OEM Replacement Parts - Nothing beats the original. We use Ford Genuine Parts and provide a 2-year unlimited mileage warranty on replacements.
Lube Turnaround Guarantee - We know you have more important things to do than wait for an oil change. We guarantee a 60 minute turn around for all vehicles with an appointment.
Value - It's our goal to offer you the best quality parts and service at competitive pricing, providing you with the best value.
Before and After Hours Drop Off - We know your time is valuable. We offer before and after hour drop off so you can make the most of your working hours.
Porter Services - Talk to our friendly appointment coordinators to schedule a free ride in our courtesy shuttle.