Ford Section 179 Tax Deduction
near Spanaway, WA
If you're a small business owner looking to grow your commercial fleet, stop by our Ford dealership near Spanaway to learn about the Section 179 tax deduction. With Section 179 tax savings, business owners like yourself have the ability to write off up to the full purchase amount of a qualifying vehicle. We'll go over how the Section 179 deduction works for 2022 and how you can save when you purchase a Ford van, truck or SUV for your business needs. From new F-150 trucks to Ford Transit vans, we have many models on our lot that are eligible for these savings. Schedule a Ford Super Duty® test-drive today or visit to learn more!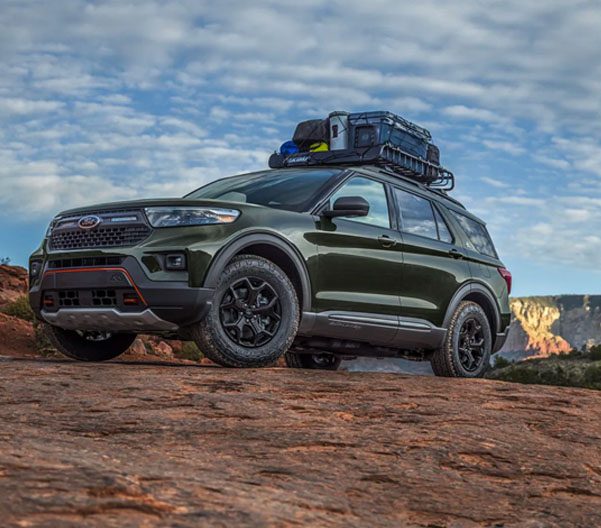 What Ford Vehicles Are Eligible for Section 179?
If you're curious about which Ford vehicles are eligible for Section 179 tax savings or want to view our new SUVs for sale nearby, just give us a call! Our local Ford dealer in Washington boasts a knowledgeable staff that's ready to help. Ford models eligible for the Section 179 deduction include:
What Are the 2022 Section 179 Deduction Limits?
When you buy a new or used Ford any time during the 2022 tax year, you'll be eligible to claim the Section 179 tax deduction. In order to qualify, you must make sure to put the vehicle into service by end of day on December 31, 2022. The 2022 Section 179 Deduction limits are as follows:
2022 Deduction Limit: $1,080,0001 -- valid on new and used equipment (must be new to the buyer).
2022 Spending Cap: $2,700,0001 -- the max amount that can be spent on equipment before the Section 179 Tax Deduction begins to reduce on a dollar-for-dollar basis.
2022 Bonus Depreciation: 100%1 -- generally taken after the Spending Cap is reached, valid on new and used equipment.
Additionally, you can write off up to 100% of the purchase price of your vehicle when you upgrade to a new or pre-owned model that qualifies for this tax code. Section 179 tax deductions can include:
Cars: $11,160 (including Bonus Depreciation)1
Trucks & Vans: $11,560 (including Bonus Depreciation)1
Certain SUVs between 6,000-14,000 pounds: $25,000 (including Bonus Depreciation)1
Ford Commercial Dealer in Puyallup, WA
Are you ready to upgrade your business fleet and take your company to the next level? Contact Korum Ford to learn about our Ford truck and commercial vehicle lineup. We'll help you compare commercial Ford vans and SUVs in our inventory so that you can find the perfect match. Hurry in today and drive home in the new Ford Transit van or Super Duty® truck that your company needs!
1 See dealer for further details.